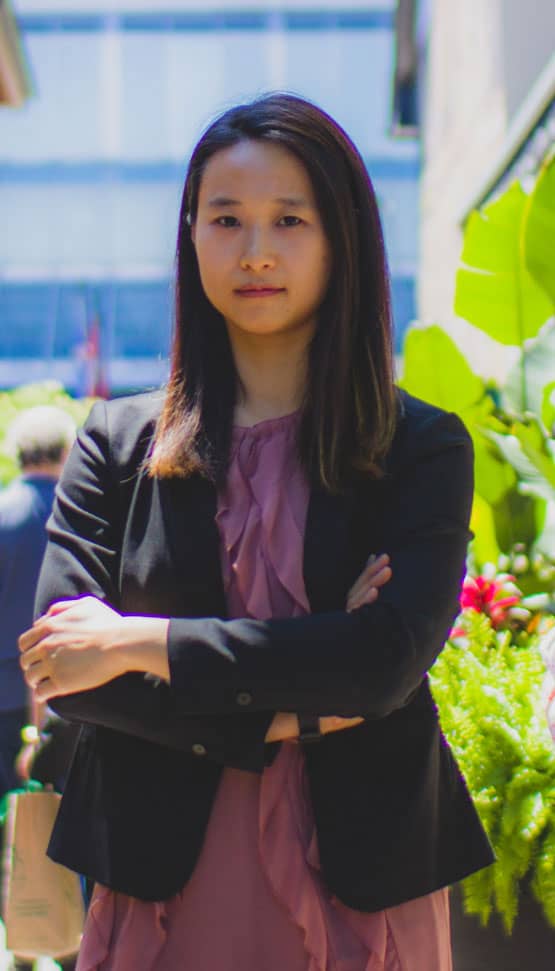 Adaline Huang brings a wealth of contentious and alternative dispute resolution experience to Chu & Huang Law. She employs an issues-based litigation approach, enabling matters to proceed in a creative yet straight-forward fashion.
Adaline completed her articles in-house at a multinational insurance company where she was involved in insurance defence litigation, internal audits and compliance management, business development proposals, and industry research projects in response to government inquiries.
Prior to joining Chu & Huang Law, Adaline worked in a boutique employment law and civil litigation firm. Adaline advised both individual employees and business employers on employment matters including employment contracts, workplace policies, and complaint management and investigations. Adaline represented clients both in courts and at tribunals, successfully arguing motions, hearings, and trials. Recognizing that the Chinese population in Toronto is vastly under-served by litigators, Adaline strives to better connect with clients and deliver customer service tailored to the needs of each case and guide clients through the often complex litigation process.
Adaline now seeks to leverage this experience to deliver exceptional legal services to clients in real estate law and litigation.
Called to the Ontario Bar 2017
J.D. from University of Windsor
J.D., cum laude, from University of Detroit Mercy
B.Comm. from Ryerson University
Toronto Chinese Business Association, Director
Federation of Asian Canadian Lawyers, Member


When she is not advising and representing clients on legal matters, Adaline is a traditionally trained Chinese dancer, competing in competitions and performing at events promoting the Chinese heritage and diversity in Canada. In addition to dancing, having been a past varsity athlete, Adaline continues to play badminton on a recreational basis, sometimes competing in local tournaments.