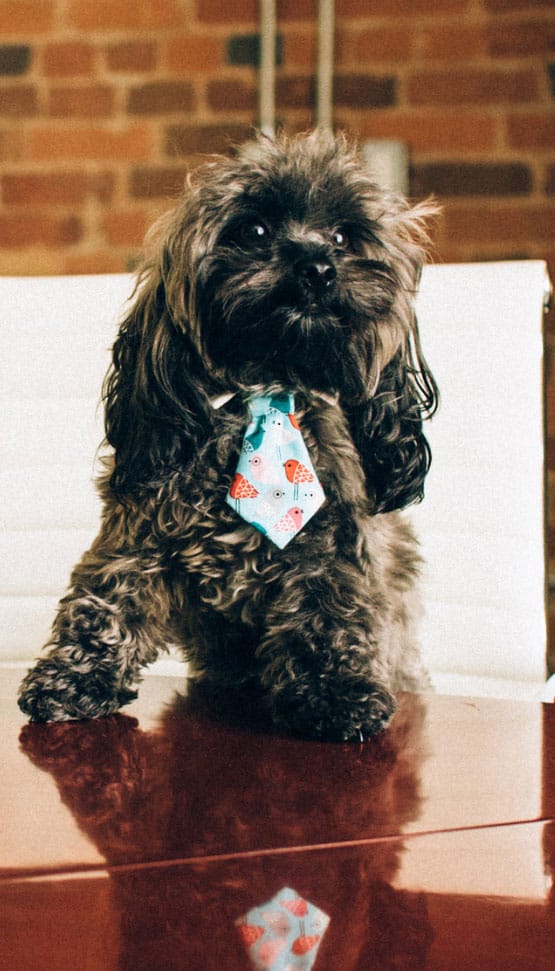 Client Satisfaction Concierge
A natural people (and dog) pleaser, Benny is so much more than a company greeter. Benny heads our client care department and is instrumental in making lawyers seem more human.
Even though English isn't his first language, Benny's expressive demeanour and constantly wagging tail allow him to build instant rapport with clients and colleagues alike. With Benny around, even the stalest legal meetings are brightened up.
Benny is a Maltese and Poodle mix.
Benny is originally from Port Perry, Ontario. While he grew up around open fields, he prefers the bustling city life of Toronto.
Chris was looking for a roommate and came across Benny. While the two argue over who does the dishes, they are pretty much inseparable.
Benny is responsible for implementing an office-wide health and wellness program. He leads the team on daily walks to ensure everyone has an opportunity to get some exercise. While Chris wasn't initially too receptive to the idea, Benny has been consistent (sometimes even vocal) about ensuring his health is a top priority. Chris might disagree that Benny's motives are purely selfless.